Mera Bharat | portal of real India known by her spiritualism, natural Beauty & humanity
Our Mission
To Make A Better Image for India.

Becoming a Member
Donation of US $ 10 for donar members. For others it is free.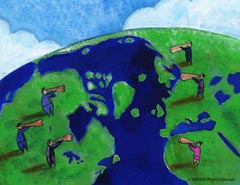 Organization News
Get An India Centric Web-site with all the resources of India in one place for US $ 10 only for one year. Please Contact Us for further details.

Your 10 US $ will be used for charitable purposes in India and abroad.